Wisconsin Library Memorabilia Exhibit
Menomonee Falls Public Library
November - December 2006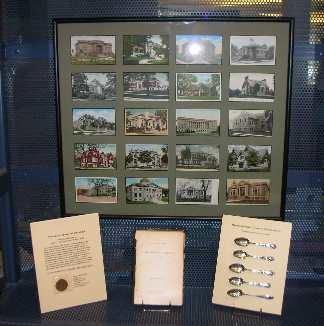 This exhibit of Wisconsin library memorabilia from the collection of Larry T. Nix was part of the celebration of the centennial of the Menomonee Falls Public Library. It included 59 pieces of library souvenir china, 8 souvenir spoons, 5 souvenir paperweights, a variety of library postcards, and a few miscellaneous items. There were a significant number of items depicting Wisconsin Carnegie libraries. The Milwaukee Public Library was also well represented in the exhibit.
For more information about the exhibit click here.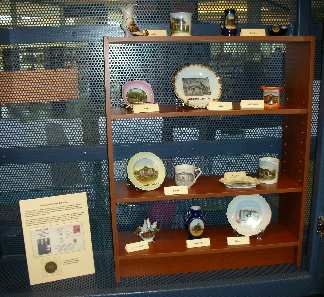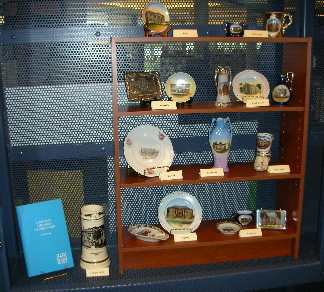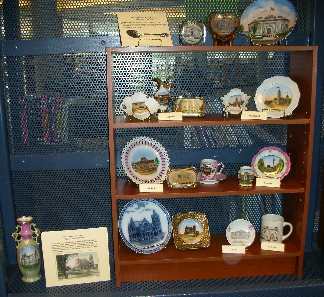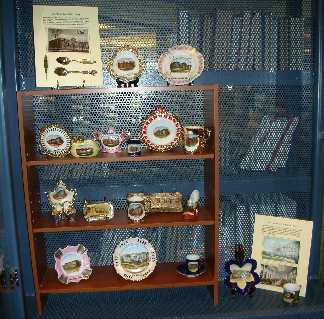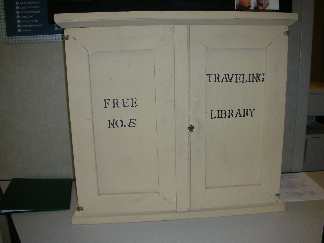 Also on display at the Menomonee Falls Public Library was a replica of a traveling library bookcase which was built by the husband of Kris Stabo, the Youth Services Librarian at the library. This bookcase may be available for loan for other exhibits in the future.