The Library History Buff
Promoting the appreciation, enjoyment, and preservation of library history
---
A Philatelic Tribute to Halldor Hermannsson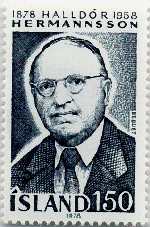 Halldor Hermannsson served as the Curator of the Fiske Icelandic Collection at the Cornell University Library from 1905 to 1948. He was honored by Iceland on a postage stamp in 1978.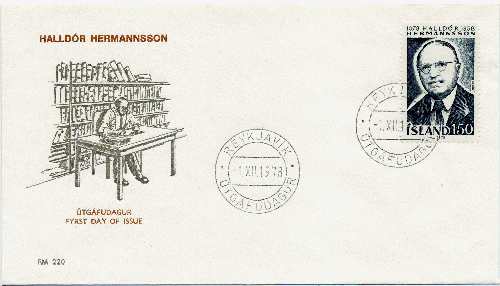 A first day cover for the Hermannsson stamp.
This site created and maintained by Larry T. Nix
Send comments or questions to nix@libraryhistorybuff.org
Last updated: 02-09-09 © 2005-2009 Larry T. Nix
Also check out the Library History Buff Blog.